Celebrating Record Attendance at P&G Booth as Live Events Continue Their Comeback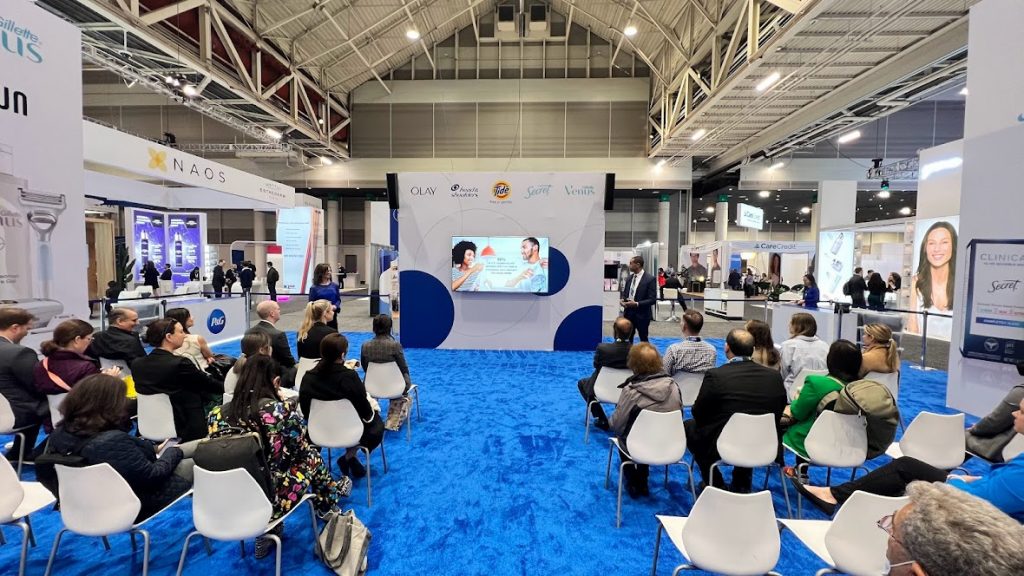 As we predicted not long ago, live events have come roaring back as Covid restrictions have lifted. Companies and brands are eager to connect with consumers and influencers in person once again, and nowhere was this more evident to us than at the American Academy of Dermatology's 2023 meeting in New Orleans.
Procter & Gamble's skin care brands teamed up to host a booth experience educating dermatologists about new products and innovations spanning everything from body wash and facial skin care to hair removal, scalp care and fabric care for patients with sensitive skin.
The centerpiece of the experience was a live presentation, scripted and produced by MPG, featuring four of our premier presenters. They paired up to give back-to-back presentations to audiences who packed our theater and stayed to hear the entire message. You can see a sample here!
The experience was such a success that a record number of attendees came through P&G's booth, even with an evacuation the last day due to a fire on the trade show floor. Attendance was up 25% over last year's record—a real testament to the power of live marketing and of live presentations to draw a crowd.
In addition to booth design and fabrication and live presentation production, MPG staffed P&G's space with brand ambassadors who delivered our trademark excellent and friendly service. It was an exciting and refreshing way to kick off the spring, and proof to us that face-to-face experiences are more valuable than ever.
If you're looking to get into—or return to—face-to-face marketing, get in touch and let us know how we can help!