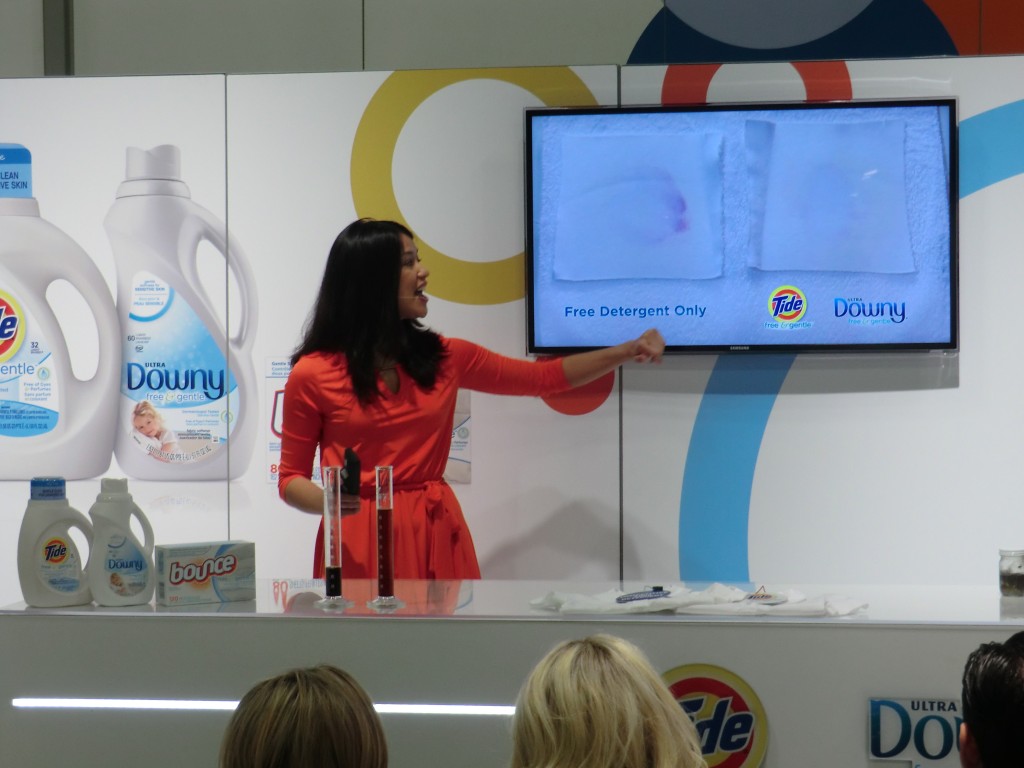 Product demonstrations are classic experiential marketing and a sure-fire way to make an impression on audiences at trade shows and other live events.
Demos can simplify complicated concepts. They can spark an "a ha!" by showcasing your brand in a new light. They enhance memorability by engaging all of the senses. And they provide a "reason to believe" by allowing target audiences to try the product and interact with the science behind it.
Are you considering a live demo? Here are some key questions to ask.
Is it simple? Live events—trade shows, especially—are unique settings. Space is limited, and so is the amount of time people are willing to spend. Look for activities that…
Can be done within a couple of minutes. If that isn't possible, consider creating a time-lapse video.
Require a minimum of materials. You should be able to set up on a table-top, then re-set quickly, so demos can be run back-to-back.
Are safe for the general public. If the demo requires safety goggles or poses any sort of physical risk, it's probably not right for something like a trade show.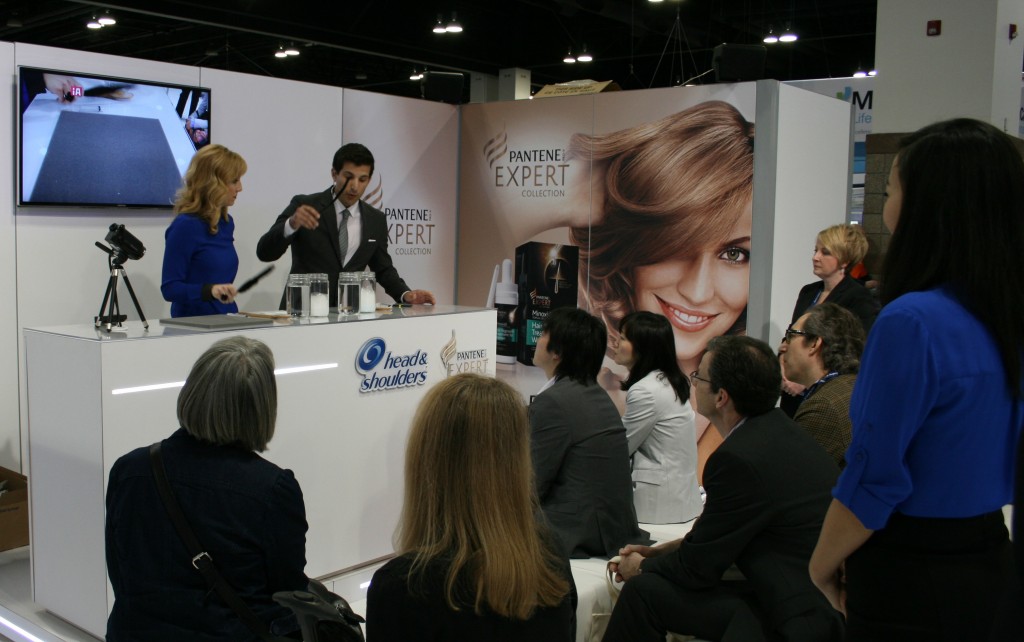 Will it play to the crowd? While "kitchen science" is a great approach, and simple is always best, make sure your demo delivers a message that matches your audience in sophistication. Demos should also…
Have an easy-to-notice result. You're going for a "Wow!" so make sure the outcome is obvious and impressive.
Be big enough to be seen by a semi-large group of people. We often place a small camera on the table so the demo can be broadcast on our video monitor for folks in the back.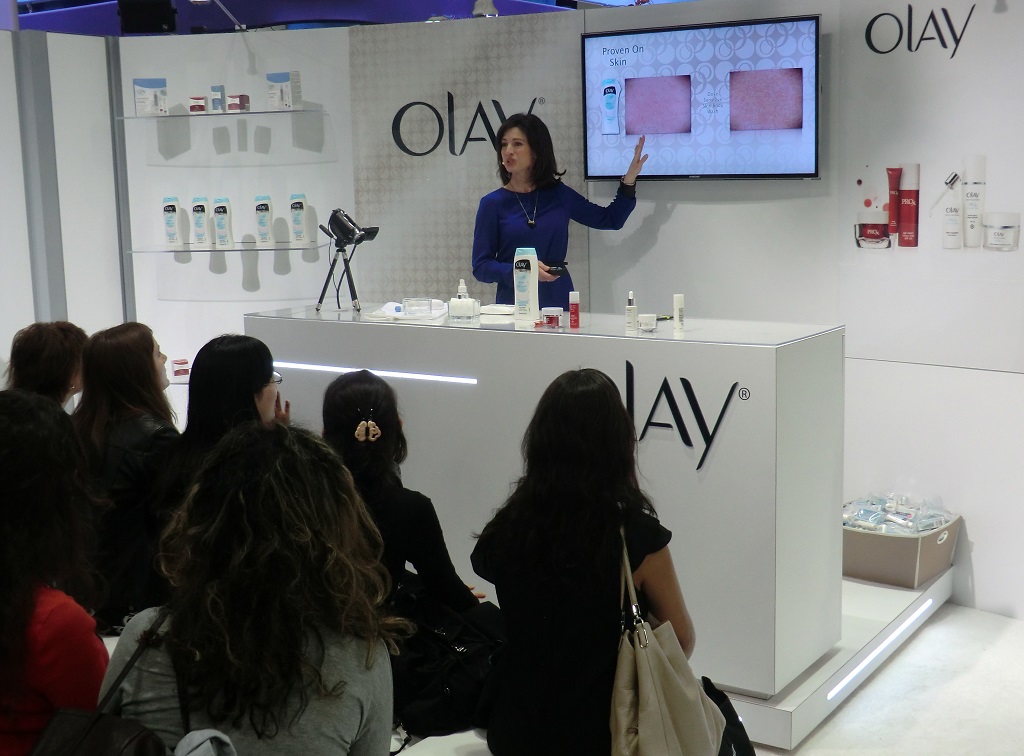 Will it work every time? This is the biggest and most important question. Most of our demos run 3 to 4 times an hour over several trade show days, and nothing hurts credibility more than a demonstration that doesn't deliver the results it's promised. To ensure that your demo works every single time, you will want to…
Test, test, test. It's not enough for a demo to work a couple of times in your lab. Run it at least 10 times in succession in a conference room.
Consider a video. If you can't replicate the same impressive results every time, videotape a successful demo and show that instead.
To see more of MPG's demo work, check out the new experience we created for P&G skin care brands. Our case study will be up soon!