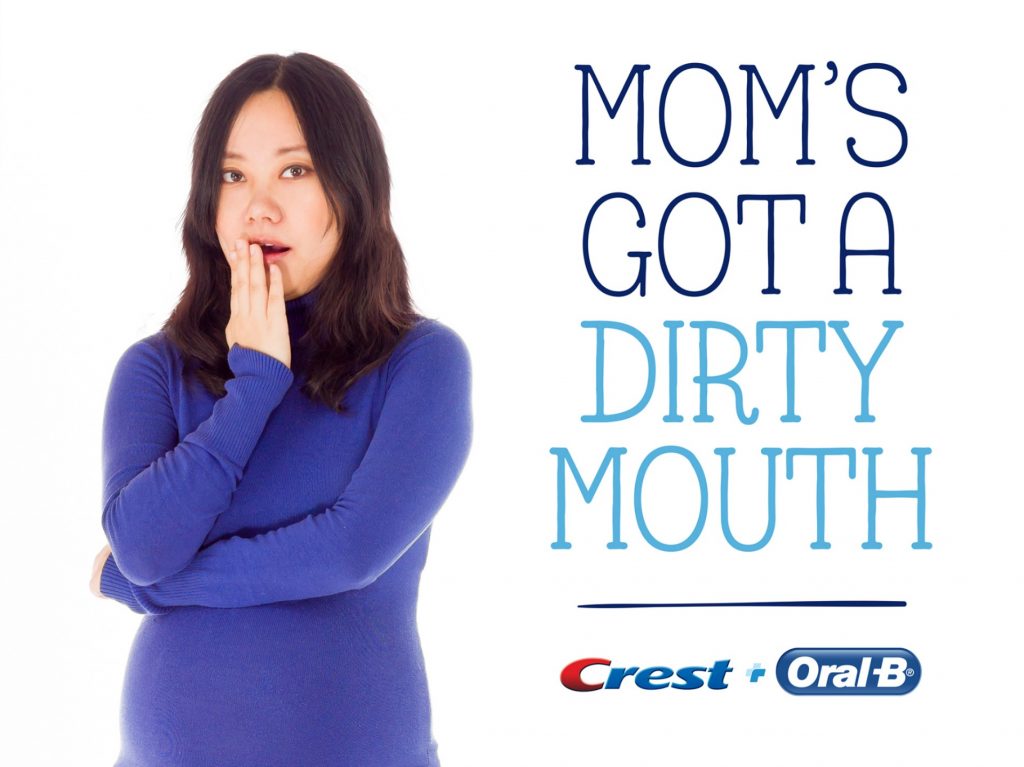 Humor is a great way to get attention and inspire fresh perspectives. It's also a tool too often overlooked with experiential marketing strategies aimed at professional audiences.
We're not just talking about a joke or two to warm up a crowd. We're talking theming that pushes the envelope. Funny takes on traditionally sober topics. Devices and delivery styles that get people laughing, then thinking, then nodding their heads.
The MPG team had tons of fun helping Crest and Oral-B reach out to healthcare professionals who work with pregnant women. Recent research shows a woman's oral health can have a big impact on her pregnancy and perhaps even the health of her baby.
We could have gone the straight-faced route, which would have been more than appropriate for the venue: The Association of Women's Health, Obstetric and Neonatal Nurses Convention (AWHONN). But we'd heard that nurses are a fun-loving crowd, so we used a lighter touch.
Enter the "Dirty Mouth Moms"
Because most pregnant women are prone to gingivitis (gum inflammation caused by plaque build-up) and probably don't know it, we educated the nurses in our audience that most of their patients have "dirty" mouths. We brought the theme to life with bleeped-out words and images of pregnant women covering their mouths in surprise, then used it as a springboard to share how Crest, Oral-B and the March of Dimes can help.
Nurses loved the approach, and stuck around to learn about how their guidance and recommendations can help create healthier moms and stronger babies.
To see more of our work at AWHONN, check out our website. And if you're interested in bringing a little humor to your next professional engagement, consider these tips.
Know Your audience. If you're unexperienced with engaging a certain group, leverage any professional advisory panels your company might have, or even territory managers who interact with them regularly, to find out what kinds of messaging and approaches are likely to resonate.
Dare to be irreverent. Don't be afraid to get creative. Look at the problem you're trying to solve through many different lenses. Brainstorm freely—even around topics that may be considered untouchable. You can always reign yourself back in as you refine concepts and content.
Test it out. Run your concept past several representatives of the audience you're trying to engage. Do they think it will work overall? Are there aspects that should be tweaked in order to avoid offending? If possible, share draft scripts as well to ensure you're walking the right side of the line.
Commit. Once you've decided to go humorous and you've done your homework, go whole-heartedly. Your audience will go along if you're confident in your delivery and committed to your comedy. Win them over, get them chuckling, and they'll be more receptive to your overall message.