Yearning – And Preparing For – A Return to In-Person Events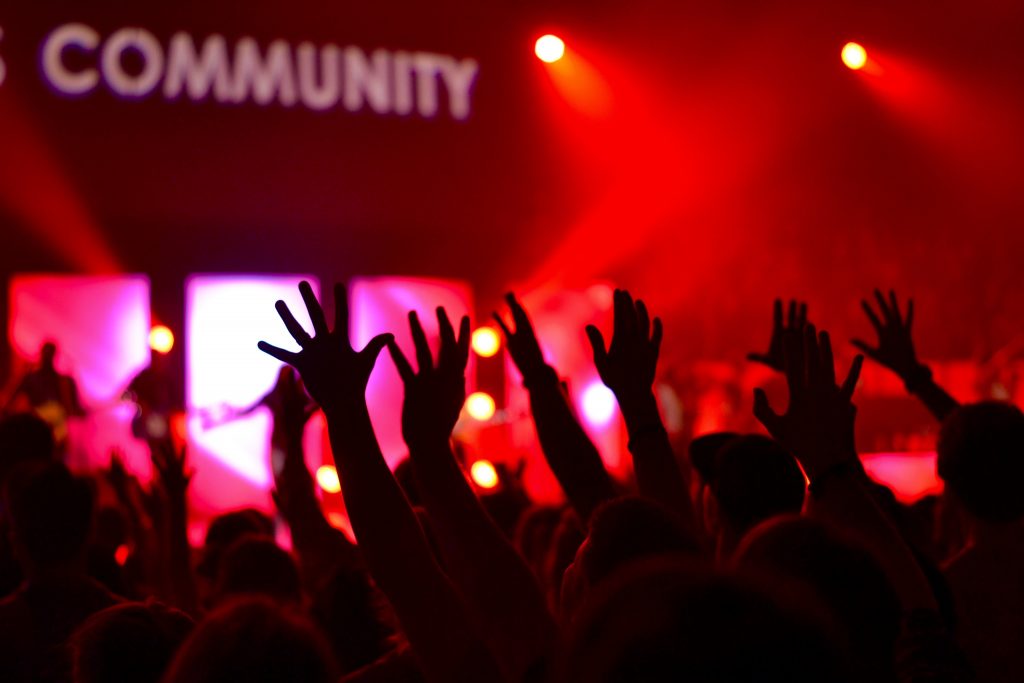 Times like these can teach us a lot: What a precious gift good health is, the importance of family, how to be flexible when our work and personal lives are upended. One of the most visceral lessons we're learning is just how much people need contact with other people.
Not on screens, but in-person, face-to-face, honest-to-goodness physical interaction.
Even our most introverted team members are yearning to get together with friends, barbeque with the neighbors, and shop for non-necessities at a crowded market. Can you imagine how great it will feel to go to a birthday party again, eat at a bustling restaurant, attend a baseball game or see your favorite performer live in concert with fellow fans?
When all is normal, it's easy to overlook how important these experiences are. When we no longer have them, we realize how much we crave connections—not just looking at each other through the windows of our computers, but looking into each other's faces without barriers.
It's this craving that gives us hope, not just personally but professionally, as we look at the future of live events.
For those of us who make our living creating live experiences, our businesses are being challenged in unexpected and unprecedented ways. We went from full schedules and rosy outlooks to cancellations and uncertainty as gathering in large groups has become inadvisable and even prohibited.
We're exploring ways to weather the storm, helping our clients continue connecting with audiences in all of the ways that are currently possible. And we're working on ways to evolve once the prohibitions are lifted. Because when we reach the other side, we think live events will have new importance. People will be hungry to connect and learn and share experiences together.
We know things will look and operate differently. We are committed to creatively addressing challenges so attendees can enjoy experiences in ways that are compelling and safe. It's not just important to our business and our clients, it's important to us as humans. Because we predict that when in-person events start again, they will be even more meaningful now that we've experienced life without them.
For many, the world will never be the same. We send our heartfelt prayers to those who have lost loved ones to Covid-19. We send gratitude to the doctors and nurses who have cared for us and those we care about, to the workers who have helped keep stores stocked and essential services running. And we send love to you.
We hope you stay well, that you find the support you need—mentally, spiritually, financially, or all of the above. And we look forward to emerging from this experience with you, to evolving with our industry, and to serving our clients – and each other – better than ever.