8 Tradeshow Tips to Win Over Anyone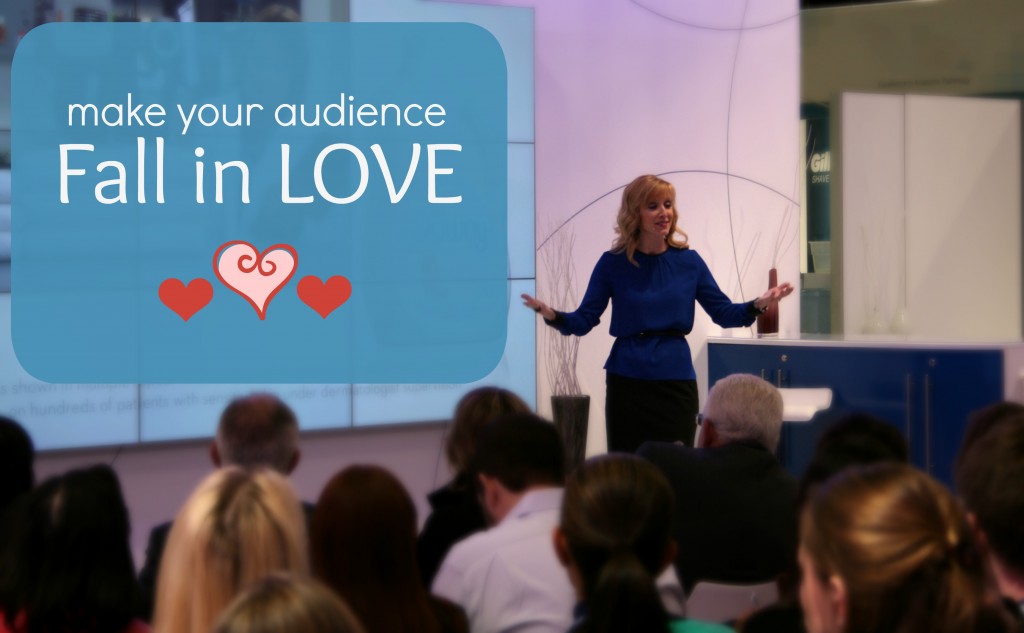 With Valentine's Day coming, we've been thinking about how live events—especially trade shows—are a lot like speed dating.
Surrounded by primped and primed competition, you have just moments to stand out. You must intrigue your audience, build trust, and make them want to take the relationship to the next level. You're creating connections with the potential to turn into much more.
Whether your field is serious, technical or more conducive to fun, we've got a formula—a love potion, if you will—that can give you an edge over the others:
#1. Be attractive. Great booth design is important. You don't have to be the biggest on the floor, but do invest in looking your best. That includes staffing. In addition to your most personable team members, consider hiring professional hosts to welcome visitors into your space. From the minute they step onto your footprint, your visitors should feel taken care of and valued.
#2. Offer an experience. Don't just tell why your solution is best. Let your audience try it for themselves through guided sampling and hands-on demos. If visitors can't experience your product live, create an activity that demonstrates the benefits in a unique way.
#3. Be emotional. Create a journey connecting your product or solution to your visitors' everyday needs and desires. Demonstrate how your brand improves lives. Tell a story that tugs at the heartstrings, and help your audience envision a bigger picture.
#4. Make it fun. Or, if you're striking a more serious tone, be powerful. Impactful. Interactive. All of this adds up to enjoyable, which will make your audience glad they decided to spend time with you.
#5. Be real. Amazing technological advances aside, it's still hard to fall in love with a touchscreen. So make sure your experience has a healthy amount of human interaction. One-on-one encounters are one of the best reasons to exhibit at tradeshows, so don't leave your visitors in front of machines. Engage them the old-fashioned way – with a handshake and an offer to share more.
#6. Create an easy traffic flow. Good storytelling has a sequence, and a great experience includes not having to jostle through crowds or guess what to do next. Combine booth design with signage and professional hosts to help visitors make their way smoothly through your space while getting the most from your message.
#7. Be memorable. If you've done all of the above, visitors should walk away remembering you. But don't leave it to chance. A unique, high-quality parting gift can be the spark that reminds someone to seek you out for more in-depth talks.
#8. Make it a snap to follow up. Now that you've captivated your prospects, don't let them leave without a clear invitation and a way to contact you. Nurture the relationship by following up and staying in touch.
For more on the benefits of face-to-face marketing, check out our post on the power of a great live presentation.
Save