6 Presentation Ideas for Your Next Trade Show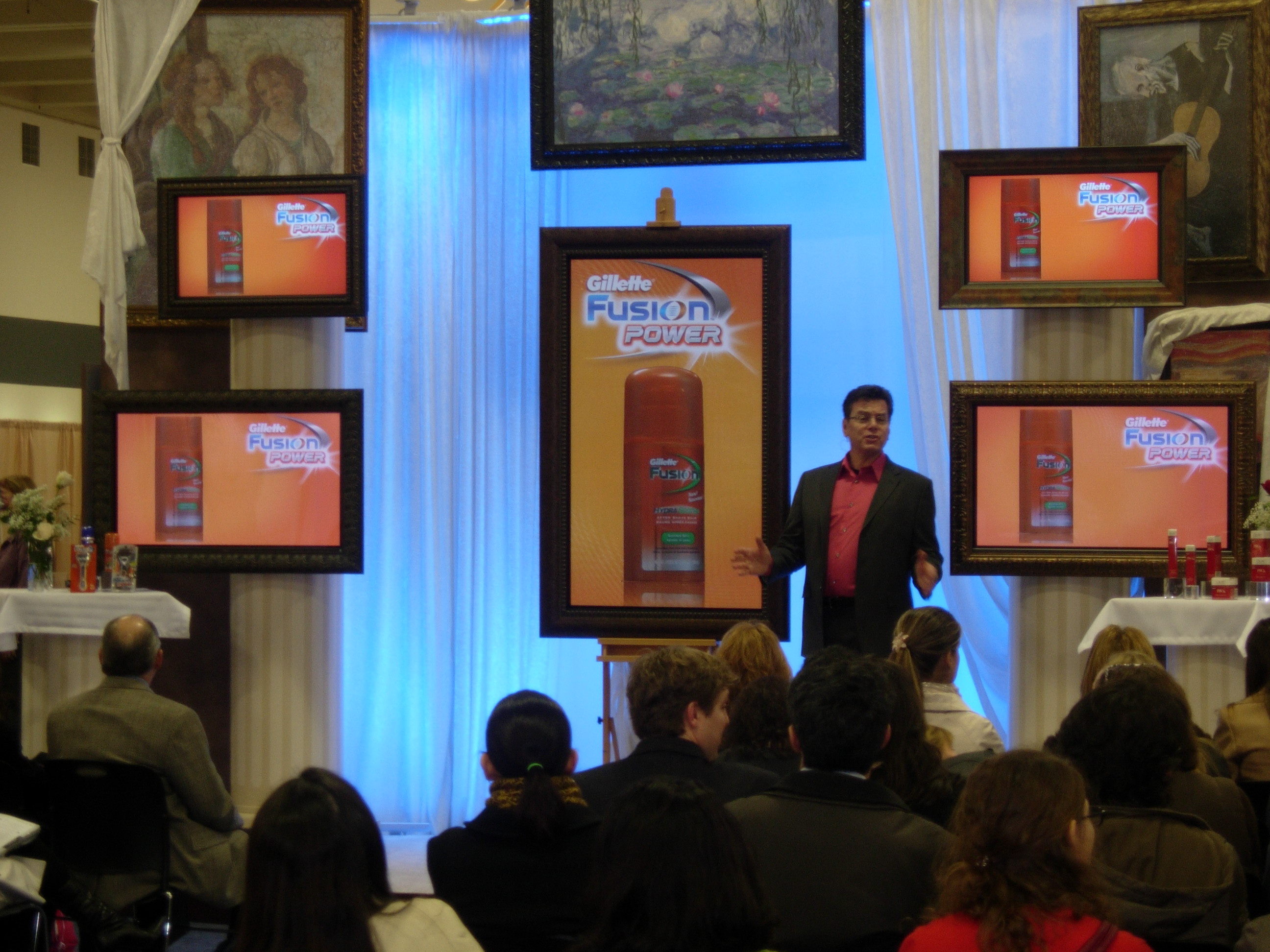 If you've never considered trade show presentations, consider this: An interactive presentation is a tried and true strategy for engaging audiences. Not only can it attract a crowd, it can improve traffic flow, ensure prospects remember your message and deliver more qualified, knowledgeable leads to your sales team.
Think a live presentation is just a one-sided spiel? Think again! We've got 6 winning approaches to serve any message or budget.  Check out these presentation ideas:
Vignettes Want to bring case studies to life? Looking for ways to show potential customers you understand their clients? For an emotional, personal touch, use live actors to create a series of vignettes. Show your product or technology at work in a simulated clinic or office setting. Show consumers interacting with your products or services in their home environments. Present your vignettes as a series of walk-throughs, or put them on a turntable show for an even bigger "wow!" Here's a great example.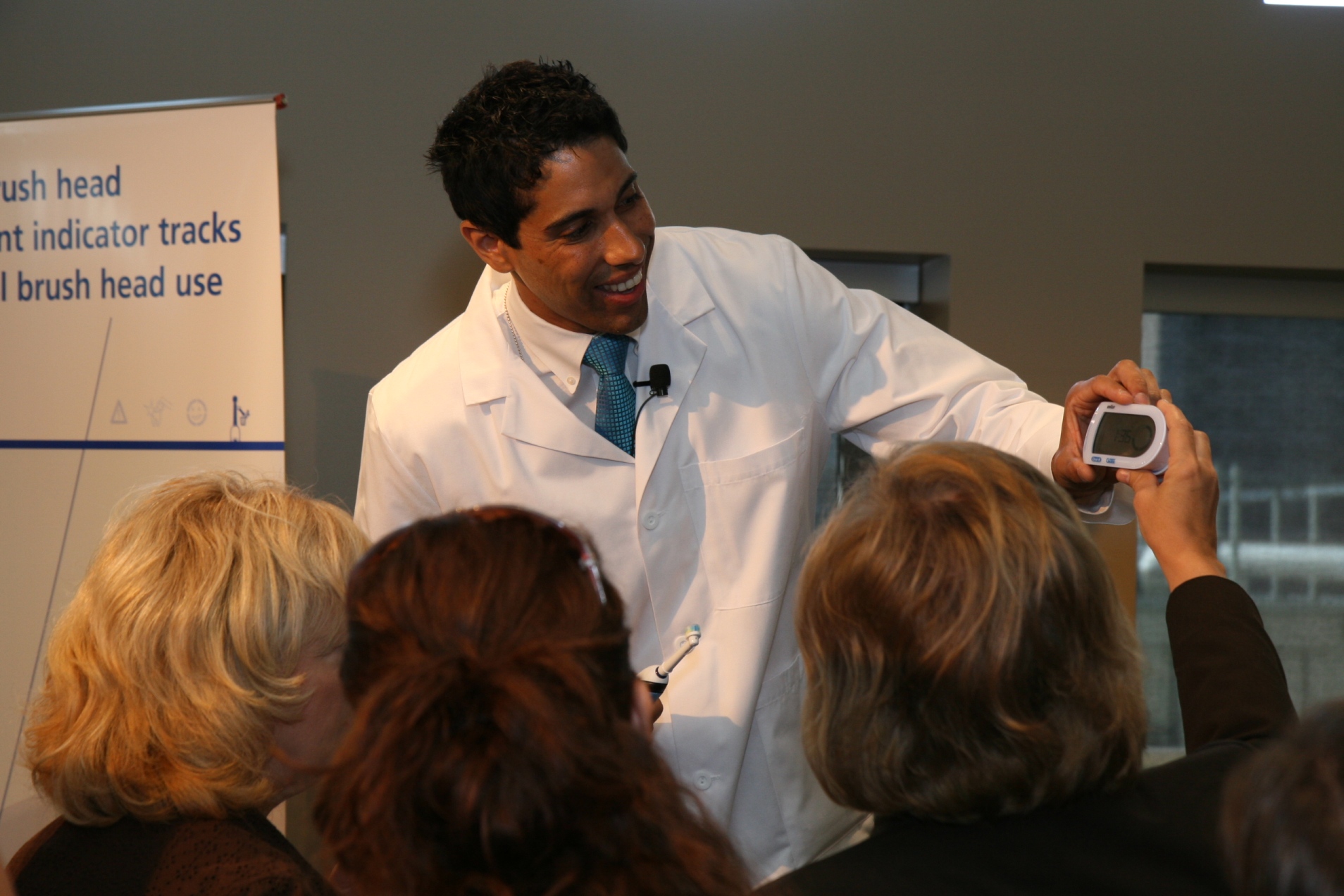 Professional Product Demo Sure, you could have your sales reps show off your latest products and technologies. But how can you guarantee they'll stay on-message while moving the most people through the experience? Hire a professional presenter. Then, after your audience has absorbed the basics, your reps can step in and close the sale.
Video Interaction Give the presenters something to talk about with images, footage and other back-up displayed on an array of monitors with multi-source feeds that allow them to show different visuals at the same time. Use the main monitor for a "conversation" with an on-screen thought leader that looks as if it's happening live, in real time. Fast paced and impressive, this approach keeps 'em captivated while you tell your story. Here's an example.
News Format Create a buzz by turning your booth into a newsroom, complete with live anchors who conduct in-person interviews and interact with "remote" reporters either live or on video. This type of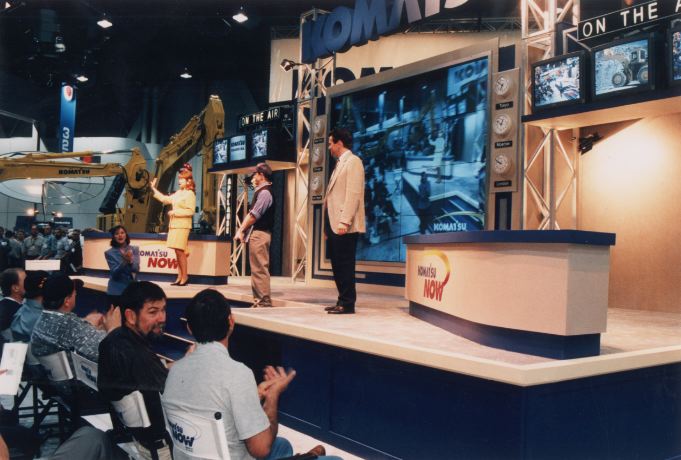 presentation is great for product launches and other occasions when you really do have news to deliver.
Audience Involvement Give your audience members hand-held remote devices that let them contribute to the show – or have them interact using their cell phones via Twitter or a specialized app. Ask questions and get responses in real time. Ask people to vote and instantly display the poll results. Audience response systems  can be worked into any number of presentation formats, from seminars to game shows.
Expert Q&A Bring your thought leaders to the booth and allow them to interact with your audiences. A professional moderator can filter questions, monitor the time and make sure your personnel look their best. An on-site producer can also manage visual support, freeing your people to focus on delivering critical information in a relaxed setting.
Some of these ideas might seem simple enough to DIY, but hiring professionals to craft, produce and present means you can be assured your presentation runs non-stop and is top-notch 100% of the time.Want to know more? Check out this post on effective presentation strategies.