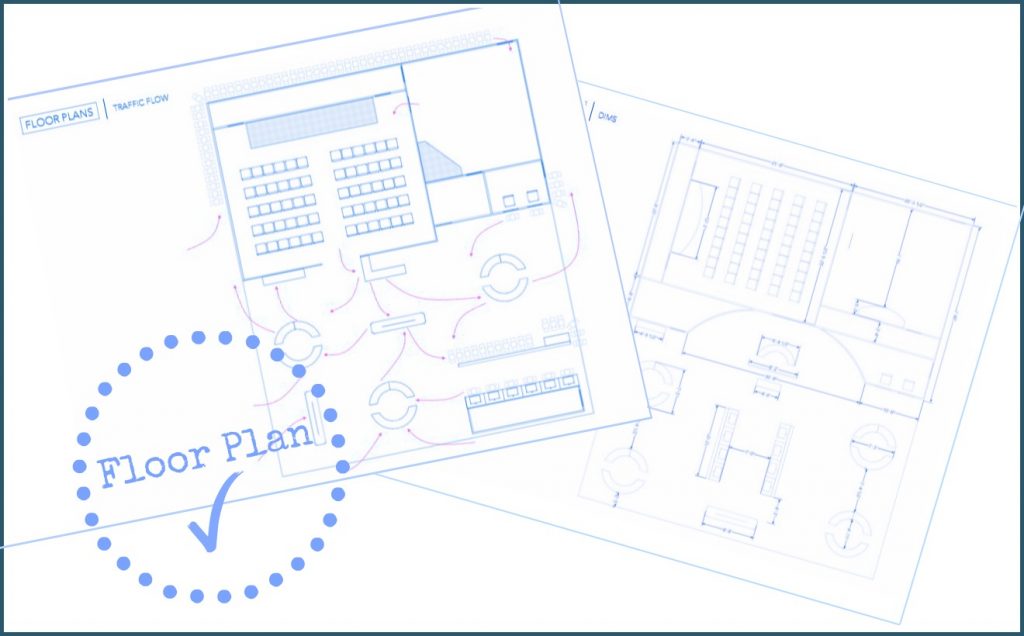 You're investing in a new tradeshow booth, and it has to look stunning, drawing visitors from across a crowded room. It has to tell a story about your brand, products and services. It also has to make relationship building easy. After all, face-to-face marketing is the #1 reason to exhibit at trade shows, right?
Designing a new trade show exhibit can be exciting. But before you look at cool finishes and technologies, you should accomplish one important task that might not feel as fun: You have to get the floorplan right.
It isn't glamorous. It can be time-consuming. But the payoff is a booth that delivers on your investment by really working for you.
It's about storytelling. The floorplan lets you plot out how you want visitors to experience your content. Think about building their knowledge and interest as they make their way through your space.
It's about flow. Design your space so people can move comfortably through it. Avoid bottlenecks, and eliminate confusion with clear entrances and exits. Ensure that gathering areas are big enough to handle peak capacity. Pro tip: Tape out the floorplan in a large room, and physically experience it to see how it feels and find unexpected traffic snarls.
It's about creating a great experience for your audience. When visitors are comfortable, when they can tell an experience has been well thought-out, they feel taken care of.
It's about setting your team up for success. Decide how you want your reps to interact with guests, then create spaces that facilitate. If you're selling, for example, your floorplan might place your team at the end, after guests have had an opportunity to learn about your innovations. Or you might place huddle spaces strategically throughout the booth for one-on-one conversations.
It's the foundation of a beautiful design. Stunning shapes, impressive tech, beautiful materials… all these will be layered onto of a core experience that can be enabled and enhanced by your designers' creativity.
At MPG, we tell clients the floorplan is often the hardest part of the process. Once we get it right, our designers are free to work their magic, while we can be confident the final product will not only look amazing, but successfully deliver on our client's objectives.
To learn more about how MPG can help design your next trade show booth, contact us today.